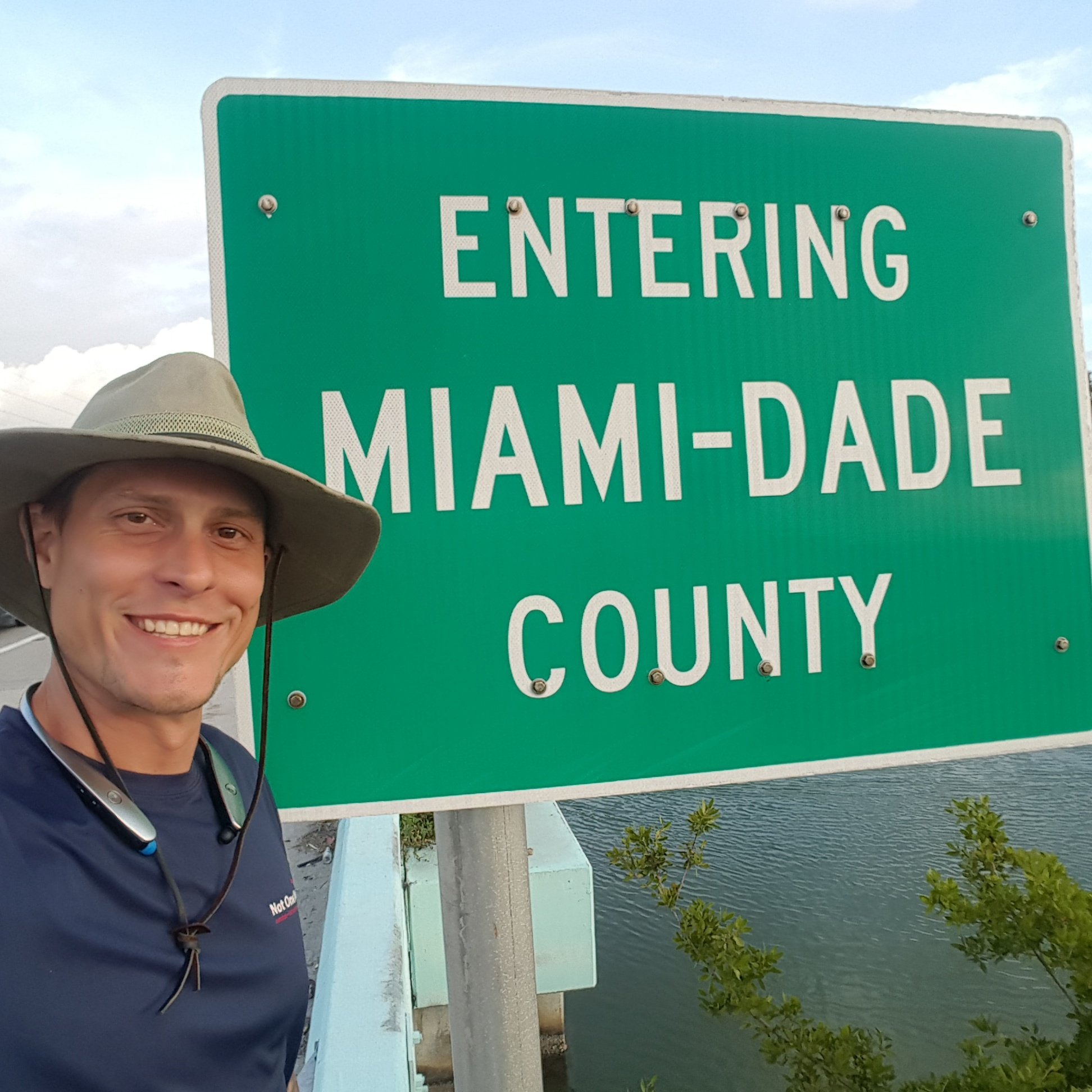 We walked the long stretch between the keys and the mainland today. It was pretty rough. A constant wave of cars and trucks coming within a few feet of you while going 60+ mph. It brought back flashbacks of my last walk. I didn't have any close calls today though. The shoulder was wide enough to be safe.
We had nothing but that long stretch of hwy for most of the day. The hot Florida sun baking the right side of my body while the beauty of the Everglades kept grabbing my attention from the left. I marched forward.
We were all walking different speeds so I was alone most of the day. Which was fine as our team was going through some tension, to put it mildly. It never left my brain while I was walking. I'm trying my best to make this work for everyone. I knew that we would have to work on it after the walk. I prepared myself to preserve the energy to be able to do so.
We all made it to the Walmart in Homestead, FL. Our stopping point for the day. We contacted Stephen, our awesome host for the night. He saw a post on facebook that we were looking for a place and opened his doors to us without a blink. Amazing.
His home was very nice and his family was even nicer. His mother-in-law worked very hard to make an incredible meal for all of us. It was sooo good. The best meal we've had on this trip hands down. We ate until we could barely move anymore.
We all talked out our differences and promised to move on with a clean slate. Shea helped out with that and did a great job mediating. I appreciated it very much as well as the efforts of everyone else to move forward as a team. We are good to go now.
We are planning to do our first 20 miler together tomorrow. This will put us just south of Miami. If we push like this for a few days we will be back on track with our schedule.
Im sleeping outside in the tent again because Domino wasn't able to come inside the house. This is something that I am understanding about and I actually enjoy sleeping in a tent anyways. I've got a nice evening under the stars with my buddy. Good day.
Lots of media planned for tomorrow so we should start being able to see results of our mission. Looking forward to the team getting to experience that together. Now time for some rest. Hasta mañana.