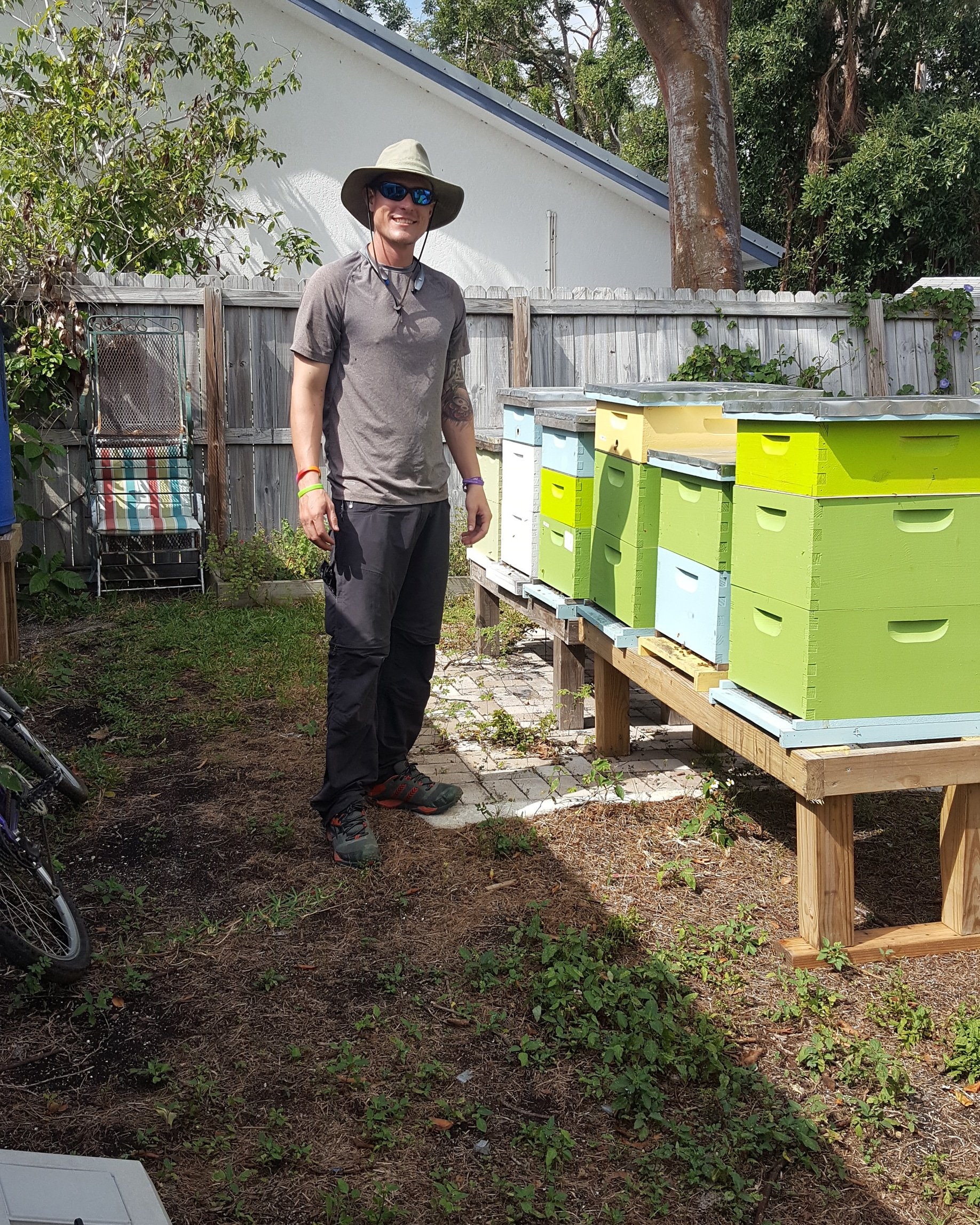 We got an early start today. Allison dropped of me, Abhay, and Stick at the spot where we left off at and we began our easy morning stroll. Meghan was having to stay back and do some miles on her own today. Just some team friction. Nothing wrong with that, it's bound to happen to us all at times during this mission. We are hoping it gets sorted out but once we started walking there wasn't anything we could do about it so we just tried to enjoy the moment.
We walked for about 6 miles and then Abhay and me stopped to have lunch with Allison. Stick continued onward. During lunch, Abhay got a message from someone he had met who wanted to show us a little bit about beekeeping.
Working with bees has been an interest of mine ever since I have been planning out the program at Freedom to Grow. We decided to go check out the bees and continue the walk later.
We went over and the guy was so nice. He opened up the hives and showed us what was going on inside. It was a memory that I won't ever forget. Well worth the visit.
By the time we were done messing around with bees, Stick was finishing up his walk. We went to go pick him up and then we headed back to the church that we are staying in. Abhay and I waited a few hours for the hot sun to go down some and then we went back out and finished our miles for the day.
We got back and Meghan was still doing her own thing. I had nothing positive to offer to the situation so I stayed out of it and went to bed early. Abhay and Allison went to pick her up and hopefully things are closer to getting resolved.
In the meantime, a big day for us tomorrow as we will be done with the keys and reach the mainland! This will be huge as it opens up a whole new world of resources that will help our situations.
Night!