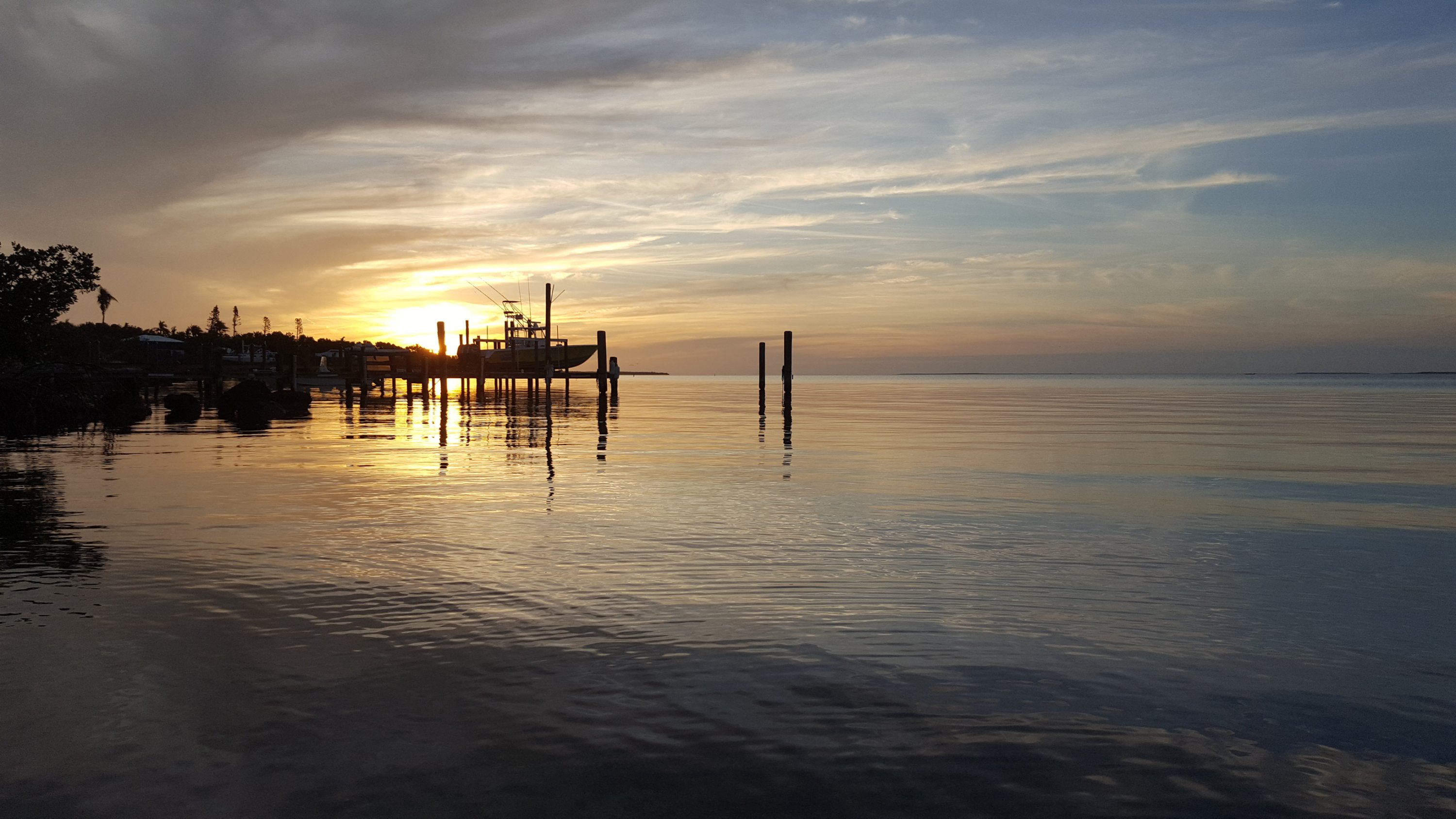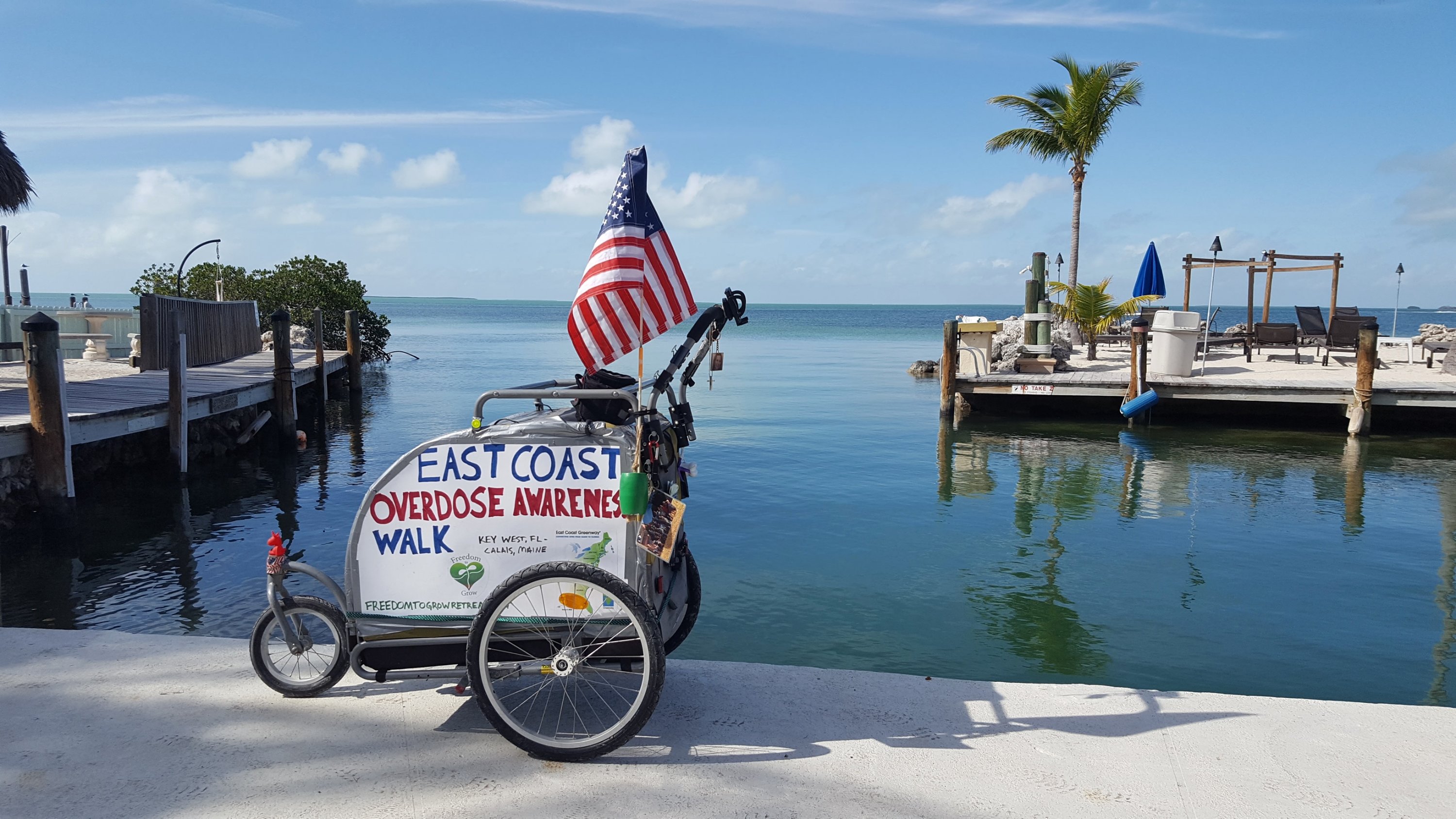 Woke up to a beautiful sunrise from our campsite in Marathon, Florida. Everyone packed up and we finally got to leave this spot and move forward. As much as we loved this place, we must keep going. I left a Freedom to Grow coffee mug and a note for Randy, the man who let us stay there for three nights for free while we sorted out our car issues.
We drove far north to our starting spot. I had to make the tough choice to not walk today. I knew that I would be a better asset to the team to stay with Allison and show her, first hand, on what I'd like her to accomplish on a day to day basis as our support car driver and outreach coordinator.
Meghan, Stick, and Abhay all headed for some miles while Allison and I headed for some Wi-Fi. The first hour was spent working on driving with a trailer. She picked it right up.
We got a text from the crew telling us to go to a place called Robbie's. It's a tourist spot where you can hand-feed huge Tarpon fish. There also happened to be a half marathon that day and the end of the race celebration was at Robbie's. We met all kinds of people and told them about our mission. So many of them were affected 🙁
It was a great time though. We all fed the fish and it was fun. Lots of laughs. Domino was having the time of her life chasing Pelicans. It was well worth the stop.
Allison and I headed back to work. We drove up to an auto parts store to get a trailer plug adapter so that the lights work on the trailer with the new car. Then we headed to our hotel room that was bought for us tonight.
Our friend Debbie purchased a room for us and it is absolutely incredible. It's like a 2 bedroom apartment almost and it's right on the water. Just unreal. We went right to work before enjoying it though. We knew it wasn't fair to take advantage of the comforts while the rest of the team was out walking in the heat.
Allison and I started cranking out some results for the team. Media, places to stay, events, etc. All that stuff. I was able to catch up on all of my emails and social media as well. I was able to finally get in touch with Ryan Hampton, who has been trying to collaborate for a while.
Ryan Hampton worked for Bill Clinton when he was president and then had an injury and was prescribed too many pain pills and went down the path until he found recovery. Now he is a huge advocate and had over 100,000 followers on his page. Well I did a live video on his page. He's going to be joining us in D.C. and we'll be able to make a big deal about it.
The team started rolling in and we sorted out food and settled into the great room. We've been enjoying it ever since. Everyone has been in and out but I've just been sitting here watching the Superbowl.
It's nice to enjoy these luxuries while we have them but we must remember that we have to keep on moving. We may be camping behind a gas station tomorrow and that is just the name of the game. Hopefully not though haha!